Contact Us:
Phone: 760.471.2040   |     Fax: 760.471.2019
Please, fill out your information and we will contact you.

The Pacific Tax & Financial Group Team
The strength of Pacific Tax & Financial Group rests in our team. As a team, we have combined our insights to produce a tax and financial practice that aligns our clients with their goals. Each of our team members are expert advisers that are sympathetic to people. We understand that although monetary matters can be routine, service to people should never be the monotonous. This is why our team was handpicked. Each one grasps the vital idea behind our company— "people are more important than money".
With Pacific Tax & Financial Group, you can expect a willingness to go beyond the normal to provide you with extra effort and service.
Meet our Staff
David Simpson purchased a tax practice in 1995 and changed the name to Triple Check Income Tax Service. Under the combined prior and current ownership, we have been servicing the needs of North County for over 35 years. The name Pacific Tax & Financial Group Inc. was established in the year 2000 to more accurately define the services of our business. It is our philosophy that our team must have the willingness to go beyond the routine and provide extra dimension in ability, effort and service. Each team member must have a genuine concern for the welfare of each and every one of our clients.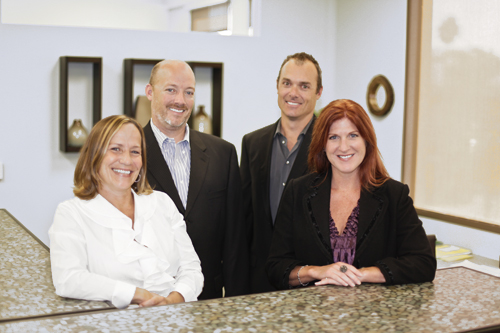 David Simpson, IRS Enrolled Agent, Financial Advisor, Life Insurance Agent.
He received his Bachelor of Science in Accounting from the University of Southern California in 1989. He has worked as an accountant and computer consultant at a fortune 500 company as well as a pharmaceutical manufacturing corporation. He has been preparing income tax returns full-time since 1995. In addition, David is enrolled to practice before the Internal Revenue Service (Enrolled Agent). To begin offering financial services, in 1996 he received his
Series 66
, 
Series 7
and
Series 63
financial securities license and in 1998 he received his Variable Life Insurance license. His business experience and investment experience coupled with an extensive tax background provides a valuable resource tool for individuals and small business owners. –
Contact

Darren Simpson, IRS Enrolled Agent, Life Insurance Agent. He received his Bachelor of Arts in Business Administration from Point Loma Nazarene College in 1993. Darren worked for a CPA in Southern California as a bookkeeper for 2 1/2 years. From there he worked at Los Angeles based Terry Lumber Company. He started in general retail sales and then progressed up to store manager at their door and window store located in Signal Hill. After several years of work at Terry Lumber and part time at his father's tax office in Valencia, he came to work for his older brother David Simpson. Darren has been licensed to prepare income tax returns since 2005 and is currently is enrolled to practice before the Internal Revenue Service. Darren is not a representative of NPC. He received his life insurance license in 2013. –Contact

Maureen Skahan is originally from Long Island, New York. She attended Molloy College and majored in Business Administration. Maureen moved out to San Diego in 1991 as a west coast representative for a travel marketing company. Maureen manned the California office and soon moved on to work for other consortiums. After several years of work in the travel consortium network, she went to work for her sister in specialized commercial insurance sales. She has been licensed to sell Commercial Insurance since 2006. Maureen joined Pacific Tax & Financial Group Inc. in June 2011 as David Simpson's financial assistant. –Contact

Jennifer Overfield, CTEC Registered Tax Preparer– Jennifer was born and raised in the Los Angeles area of Southern California settling in San Marcos in 2003. She attended Cal State Fullerton and majored in Communications. Jennifer came on board in January of 2010 as our front office receptionist. She has since then taken on bookkeeping and payroll processing for our clients. Jennifer is David's tax assistant and is also a CTEC registered tax preparer.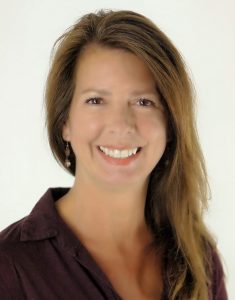 Julie Stelzner, CPA. Originally from Texas, Julie has been a CPA for over 25 years. She was formally a Tax Manager with KPMG, LLP in the Dallas and San Diego offices providing quality tax services to clients. She has been involved primarily in the preparation and review of individual, corporate and multi-state tax returns. She is a member of both the California Society of CPAs and the American Institute of Certified Public Accountants. She received her Bachelor of Business Degree in Accounting from the University of Texas in Austin. –Contact