Among the greatest anxieties that parents have is how to pay for their children's higher education. Many work long hours and take on extra jobs to ensure that their children get an education that can lead to more options in life.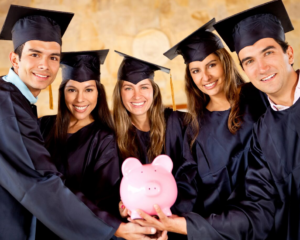 However, few take the time to plan ahead and get the most power out of their children's education fund.
Why not get the most out of your hard work by planning the best route to your child's future education? With the costs of college tuitions rising yearly, it just makes sense to plot out an education savings roadmap.
Pacific Tax & Financial Group assists families throughout San Marcos and surrounding communities with education planning. Whether your end goal is to pay for college or another type of education expenditure, we'd love to help you. There ae several strategies that have helped families of all types.
Basic Education Planning Concepts
First, you'll need to determine the affordability of the type of education you desire for your child. Our experts will project approximate numbers that will represent the general costs you can expect. Once that is accomplished we'll show you the following:
How to maximize education tax credits
Ways to locate funds to pay for higher education out of pocket
How to synchronize retirement & education savings
Strategies to get the most out of student loans
The pros & cons of Coverdell Education Savings Accounts
How to use U.S. Saving Bonds for education savings
Custodial account options for education savings
Creating a way for your child to benefit from a college education is one of the best gifts that you can give. It could change their outlook on life and help them to make wiser decisions early in life. Contact Pacific Tax & Financial Group for an appointment to begin your education planning today.
Securities and advisory services offered through NATIONAL PLANNING CORPORATION (NPC). Member FINRA/SIPC a Registered Investment Adviser. National Tax & Financial Network Inc, Pacific Tax & Financial Group Inc and NPC are separate and unrelated companies.
NPC does not provide tax advice.