Experience and professionalism that you can trust!
Retirement is one of the biggest goals and one of the most important. It is a culmination of years of work and is meant to cover a variety of essentials during your golden years. Health, family, leisure, home, and financial security are all wrapped up in retirement.
Although it's never too late to save for retirement, starting early is the better option.
People are living longer and more active lives in older age. In fact, most view retirement as another time to explore and renew themselves. If you have similar sentiments, the Pacific Tax & Financial Group is exactly the partner you are seeking!
We boast dual insights provided through our expertise in tax planning and investment advising. Our staff can develop customized financial and retirement plans that match each client's goals. We understand how to protect your funds from unforeseen occurrences like job loss, illness, and financial upset. Our vast network of affiliations enables us to offer services in mutual funds, stocks, bonds, annuities and insurance products.
Getting Through Retirement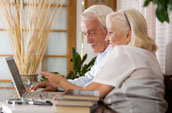 Instead of helping you reach the goal of retirement, our chief concern is to get you through retirement. Many pre-retirees and retirees are facing challenges that can compromise their plans. Financial support rendered to aging parents, children, and grandchildren as well as one's own healthcare can offset the best of plans. Consequently, our team considers multiple approaches that focus on your financial strengths, while building opportunities in the future. In this way, we are able to help you to overcome such challenges using unique strategies.
One of Our Professionals

David Simpson is a Financial Advisor with NPC. He received his Series 66, Series 7 and Series 63 financial securities licenses allowing him to offer fee based investment services. In 1998 he received his CA Life Insurance license. CA Insurance #OC3004. The investment adviser process is a 6 step process that we utilize with all of our investment clients.
David is affiliated with NPC, a full-service broker-dealer serving independent financial advisers nationwide. Our mission is to provide cutting-edge, time saving technology, exceptional service and support, and valuable resources that enable success-oriented advisers to build, manage and protect their businesses.
Retirement & Investment Planning
• Should you buy long-term care insurance?
• Estimating your retirement income needs
• Retirement planning–the basics
• Saving for retirement and a child's education at the same time
• Understanding IRAs
IRAS
• Comparison of traditional IRAs and Roth IRAs
• How taxation can affect your retirement funds
• Saving for your retirement
• What is your risk tolerance?
Disclosures: Securities and advisory services offered through National Planning Corporation (NPC), Member FINRA/SIPC, a Registered Investment Advisor. Pacific Tax & Financial Group Inc and NPC are separate and unrelated companies. See <a href=\"http://pacifictax.com/\">Home Page</a> for full disclosure statement.
NPC Privacy Policy