Every year the IRS Tax Code is revised, revamped, and renewed in specific ways. Unfortunately, every year millions of individuals and businesses take no note of these changes, which ultimately costs them money. Are you aware of this year's Tax Code changes?
We are!
Pacific Tax & Financial Group is one of San Marcos and North County San Diego's most reliable and fastest tax planning providers. Our experience in tax preparation extends for over 20 years. We have a deep understanding of how to align your circumstances with tax breaks to maximize refunds according to the law.
We offer flexible services to our clients. If you desire to come in to our San Marcos office and work one-on-one with our tax professionals, feel free to call us to make an appointment. You can also take advantage of our mail-in or email service. Once we receive your information, we'll prepare your tax return within 1 week.
Guaranteed Service
You'll never have to worry about your tax information once you entrust us with it. All of our work is guaranteed. If you need answers to questions or have changes in your business records, Pacific Tax & Financial Group is always ready to assist. We are not a "tax time" operation; only available during a few months of the year. Our services are open year round; providing tax planning and preparation at any time.
Tax Accounting
Are you seeking the best tax strategies for your financial situation? We can help. We have a long history of tax planning for corporations, estates, partnerships, rental properties, small businesses, and trusts. Our specialists can not only help you to acquire the lowest tax liability, they will also help you to shield yourself from upcoming tax law changes. We continually provide insight that endear our clients to us.
Let us save you money on your tax return!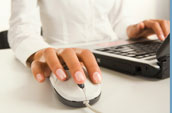 HOW TO CHOOSE A TAX PREPARER / TAX ACCOUNTANT IN SAN MARCOS?
Call your San Marcos Tax Return Accountant! 760.471.2040
Disclosures: Securities and advisory services offered through National Planning Corporation (NPC), Member FINRA/SIPC, a Registered Investment Advisor. Pacific Tax & Financial Group Inc and NPC are separate and unrelated companies. See <a href=\"http://pacifictax.com/\">Home Page</a> for full disclosure statement.