---
Do you need payroll services? You know that cutting paychecks involves far more than totaling hours. Besides the numerous standard and special-situation deductions there are also payroll tax payments and compliance issues where a small mistake can result in a big penalty. But you really can't justify even a part-time in-house bookkeeper. Pacific Tax and Financial Group is nearby, ready to help with fast, convenient, accurate, and reliable payroll services for businesses with 1 to 50 employees. We've been in business for over 25 years serving Northern San Diego County, and stay up to date on the latest laws, regulations, and best practices. As a local small business ourselves, Pacific Tax provides properly scaled customized packages and personal service.
Our Payroll Services
---
Details, Details
---
We deliver far more value than any software for calculating payments and printing checks ever could. Understanding your business and planning ahead for changes in federal, state, and local requirements and tax rates is vital in avoiding problems and penalties, and in keeping your business running smoothly and efficiently. We're happy to accommodate your existing data collection system, whether that's paper time cards, an electronic time clock, or an online computer system to provide a smooth and rapid transition to our services.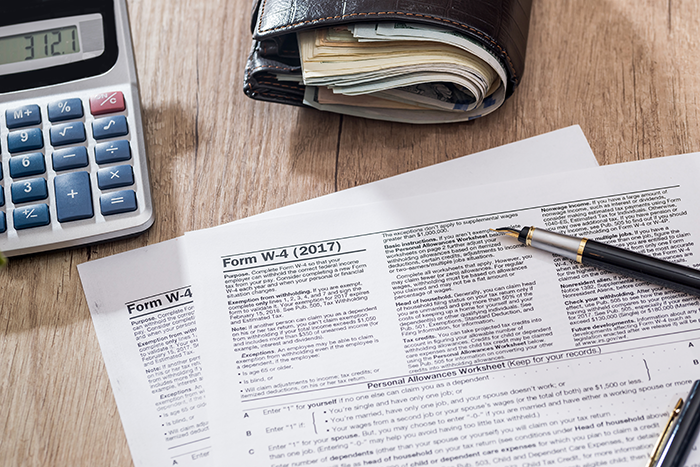 Besides getting paychecks out on time, the biggest problems come from the countless details that change from time to time. Our payroll services take care of all of that, so there's one fewer thing for you to worry about. And we can actually reduce your overhead. Here's just a sample of the many issues we're ready to address.
Standard withholding such as workman's compensation, social security and Medicare as well as federal, state, and local taxes
Special with withholding such as health insurance and FSA
Proper handling of out of state employees
Accommodating overtime, bonuses, and missed work
Monitoring time and attendance
Tracking benefit accrual
Prompt delivery of paychecks, including direct deposit transfers for no extra charge
Cut single paychecks for special circumstances, including employee termination
Payroll Taxes
---
Our payroll services can include filing and paying those all-critical payroll taxes. Late or incorrect payment exposes you to significant penalties, and non-payment is a major liability. Pacific Tax & Financial Group makes the payments to all agencies the same day the funds are withdrawn from your business account. That way you can easily double-check that payment is on time, and you won't lose days or weeks on any interest-bearing accounts. With nearby Pacific Tax you'll have an expert familiar with you and your business to talk to, and even meet with face to face.
Benefits
---
You'll save effort and money with our professional payroll services, leaving you with more time to focus on running your business without the distractions of payday crunches and compliance worries. Moreover, we can provide annual, quarterly, and monthly reports with breakdowns relevant to your business. It's quite likely they will provide insights into improving your business and possibly even heading off a major problem. There's simply no reason to face payroll headaches on your own — just call Pacific Tax and Financial Group Inc. for personal and affordable payroll services.